Solo Show " Bigger is Brighter"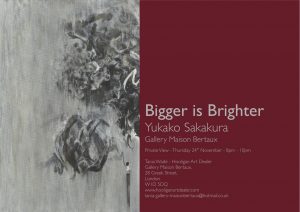 My upcoming solo show "Bigger is Brighter" is starting in two weeks! Something special is happening at the private view, so if you are in London, please come and join the party!
Ahead of this show, "Limited Edition Prints" are also available. Please contact Hooligan Art Dealer for more details.
Gallery Maison Bertaux with Hooligan Art Dealer
Private View: Thursday 24 of November 8-10pm/28 Greek Street London