Why Flowers?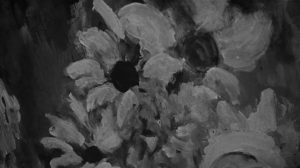 Why Flowers?
I have been painting flowers in my work a lot throughout the years.
The flowers have been used in various ways as if they are personified showing the emotional ups and downs and they are also depicted as metaphorical expressions relating to life itself from birth to death by the changes of their appearances.
I could say the idea came from Japanese traditional thoughts such as feeling hope from full bloom or fragility from fallen flowers, however, I surely feel this idea is coming from my deep heart too.
Following this strong feeling, I never make sketches of actual flowers for a specific work.
This is not something about real flowers, this is about "flowers in my mind".
Yukako