About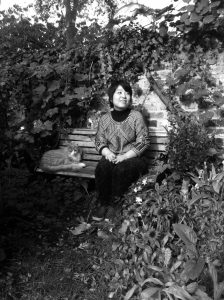 Yukako Sakakura
Yukako Sakakura is a Japanese artist trained in Glasgow, Scotland and currently lives and works in Japan. Since then, she has been internationally participating in numerous exhibitions and collaboration projects.  Sakakura's work has been featured in Vogue.com and shown on BBC 'In Pictures' and her recent solo show was reviewed in the Financial Times "Critics Choice" by their chief critic Jackie Wullschlager.
"Sakakura works in her native Tokyo; since graduating from Glasgow in 2008, shes has been a significant emerging artist"  Financial Times, Chief Critic Jackie Wullschlager
Last year,  Sakakura was invited to exhibit her latest paintings at Paul Smith Mayfair shop and gallery.
Artist Statement
Sakakura's current body of work relates to humanity's relationship towards nature and the concept of control. It questions modern life and the way in which we often wish to modify the natural world for our own demands; with morals being sacrificed to ambition and a drive towards power and technological development.
The deliberately simple marks -which call to mind a child's doodling – imply a desire to draw a picture of an idealized world. The remarkably small figure which appears in the work shows mixed and chaotic emotion as it adopts its various poses – reacting to the weight of abstract space which dominates the image. This depicts a metaphorical expression that relates to the experience of humanity as a whole, emphasizing how seemingly small and insignificant our lives can be. However, once you find the presence of the figure in the picture, meaning of the work can change.
Portrait by Augusta Akerman