About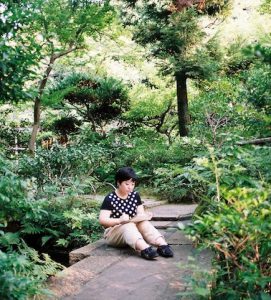 Yukako Sakakura
Yukako Sakakura is a Japanese artist trained in Glasgow, Scotland and currently lives and works in Japan. Since then, she has been internationally participating in numerous exhibitions and collaboration projects.  Sakakura's work has been featured in Vogue.com and shown on BBC 'In Pictures' and her recent solo show was reviewed in the Financial Times "Critics Choice" by their chief critic Jackie Wullschlager.
"Sakakura works in her native Tokyo; since graduating from Glasgow in 2008, shes has been a significant emerging artist"  Financial Times, Chief Critic Jackie Wullschlager
In 2021 Sakakura was commissioned by Clive Christian Perfume to create paintings inspired by the unique notes and mood of the new perfume Matsukita by Crown Collection.